Been looking for a rare drop? It's RNG
Looking for a shiny Pokémon? It's RNG
Playing an annoying run of a Rougelite Rouge Like? It's RNG. Between you and me, it's a shoddy thought and playing those games are a waste of electricity.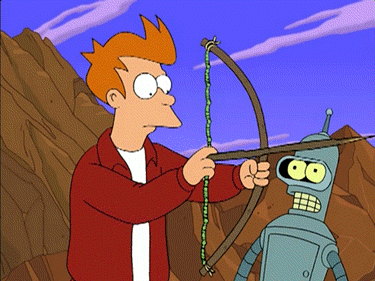 Hey! HEY! Stop it, hear me out. Adaptability is one thing but being good at a game with no real consistency or atleast no reliable stability data to data. Because if you can't beat it with even the worst load outs, then either the game is bad or you are. Pick one, I don't care.
Hey I enjoy an RNG nightmare or two, but I just do it to waste time. Just like hatching Pokémon eggs to get that shiny. It's a thing I do because I want to for some reason. That doesn't make it fun.
See I got that ponyta. Was it fun? Not really. But it felt good to have had done it. Even though it was mostly luck not skill. Look I'm gonna just level with ya, like all video games are basically a waste of time. Now that's okay. Most things are if we are being real here. Just the more RNG you put in your game the less I respect those who beat it. It's kinda like picking a number and rolling some dice until you get what you arbitrarily picked before playing Zelda. Sure you beat a modestly hard game, but you put all these needless steps into it. Don't get me wrong I love blind boxes and trading cards as much as the next person.
I just don't want my whole game dependant on them. Even TCGs (Trading Card Games) give you a starter deck that can carry you for the bulk of the game. Any game that just goes entirely off luck of the draw can be exciting. So is buying minimart pizza. Could be good, could be food poisoning spend your money and take your chances. Is that sausage crumbles or something more… interesting.
So I guess what I'm saying is when it's handled right RNG is pretty rad. I just don't see many examples of it being used outside of item drops in anyway that actually improves my enjoyment of a game. Actually wait Rouge Legacy was pretty solid. Because it had a reward for doing well that could offset your RNG rolls. As well as giving you a few options each death.
Basically you gotta go get vengeance on some big tower. Each time you die you start as one of your descendants. Your gold can be used to upgrade your estate with books or stores or stuff to give your children a step up. Skill and RNG working together to make a fun little distraction. That said I haven't touched it since PS3. I mean Mario 3 doesn't depend on RNG and I play it like once or twice a year. Because that is a game that I can feel accomplished beating. I just recently beat Binding of Isaac and all I felt was "Oh hey those were some good drops" not any sense of actual accomplishment. If you like it well you do you. Some people like to their games loose and unpredictable. They like to play quick and reckless games. As a great teacher once said.
So I'll turn a blind eye to your pain and leave you to your dungeon crawler FAQs. As for me I'll slip into a permadeath dungeon every now and then until I get sick of it. Usually about 30 minutes. That said, I'm gonna go back to Fatal Labyrinth.